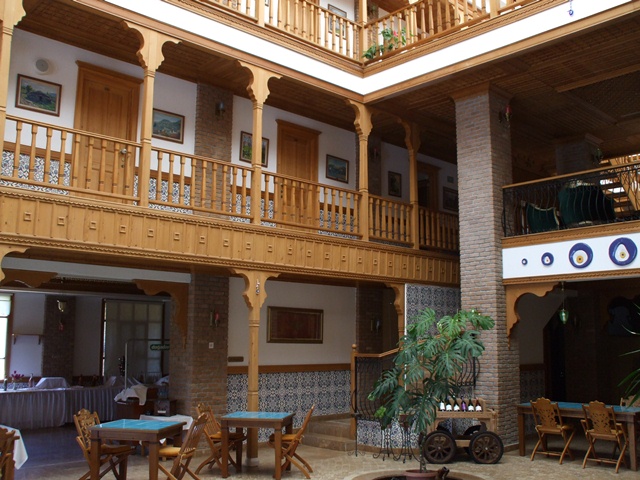 About Us
Kerme Ottoman Palace Boutique hotel raised by Yiğit Decoration Co. in 2003 was built in order to continue the Nail Çakırhan architecture that is a gift for Akyaka, to extend and to introduce it to the whole world. We have taken our second step in the way of branding with Kerme Ottoman Mansion Boutique Hotel the construction of which was initiated in 2007 and a Mansion that has the qualification of a museum that is adorned with Nail Çakırhan Architecture, Ottoman and local architecture as an important architect work for Akkaya. This special Mansion has taken its place as the favorite of Akyaka with its quality service approach and enterprise.

Kerme Ottoman Architecture, founded in 2008, has pioneered many new investors in Akyaka, and provided the protection and the most correct implementation of Akyaka Nail Çakırhan Architecture by signing its name on residential, office and hotel projects.
Since the year of opening, Kerme Ottoman Architecture has added the villas, apartments and other wonderful projects that have become a collection and each of which is different from each other and the comforts of home to the boutique hospitality chain as Kerme Ottoman Rent Apartments in 2014, as daily, weekly, monthly and fully furnished.

Towards the end of 2013, the construction of Kerme Ottoman Orange Gökova Boutique Apart was started at the request of Kerme Ottoman Guests in the village Gökova among the orange gardens in order to ensure the development of the village Gökova in terms of tourism and to reflect the Nail Çakırhan Architecture in Gökova, and at the same time the concept of Boutique Apart Hotel which is a first in Turkey in the way of branding by providing the opportunity of a healthy holiday with the organic foods grown by the cheerful villagers was started in order to host the guests who are tired of city life with the Ottoman comfort in an organic environment within the country life.

Our goal as Kerme Ottoman is to carry the Nail Çakırhan architecture to every part of Turkey first and then of the world and to ensure the development of the undeveloped sea side towns in Turkey and to ensure them to have the Nail Çakırhan architecture as a characteristic feature.
Kerme Ottoman with unlimited service approach, spiritually oriented, high-quality business understanding is proud to welcome you anytime.